Licences and Branding
Our first new website features for 2014 have now been rolled out with the release of licences for sale online and manual branding.
There's plenty more to come this year so if you aren't already on our mailing list now's a great time to sign up:
Licences for sale
Licences can now be purchased directly from our website. A licence entitles you to reproduce one or more titles within our range as many times as you like, so it's the ideal solution for those who do a lot of training in the same product. You can license anything from a single manual right up to our entire range of manuals.
Read more about licensing here.
When you purchase a licence its files will immediately appear in your MyWP section.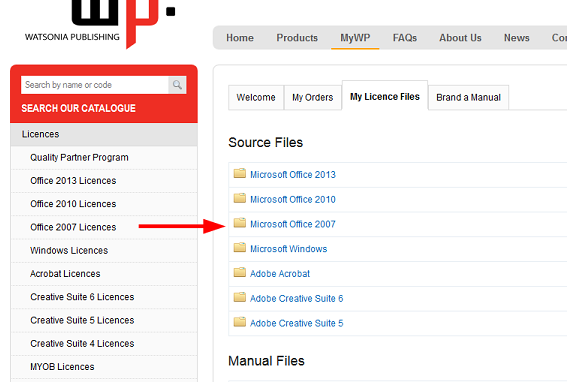 Manual branding
Any manuals that you have licensed can also be branded, so that you can quickly and easily attach your name and corporate message (or that of your clients) to your training materials. With branding you can change the header and footer text of a manual, add your logo to each page or watermark a manual.
Read more about branding manuals here.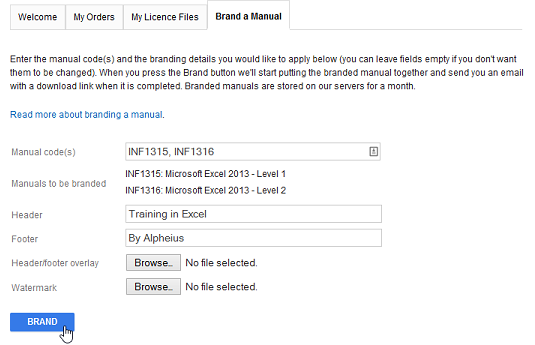 Let us know what you think!
You can reach us at info@watsoniapublishing.com.