What Our Customers Say About Us
Lotus Performance Management
"Watsonia Publishing has been an incredible support to our company and has always provided us with exceptional customer service. Our clients are always commenting on how good our resources are... All thanks to Watsonia Publishing!"
Jane Booth - Director

Business Services Group - Kangan Institute
"We use Watsonia Publishing manuals in our short courses because they are clear, concise and easy to follow, and delivery arrives in the shortest possible time. And when we have specific training needs, Watsonia staff are very helpful in tailoring training manuals to suit."
Ann O'Neill - Industry/Short Course Administrator

Business Progrems - Box Hill Institute
"We have used Watsonia Publishing's courseware for both Certificate III & IV in Business. Used regularly in the classroom, their training manuals are presented in an easy to follow style and our current cohort of Gen Y students comment that the graphic images make learning much clearer than other textbook style resources. For the past five years Watsonia Publishing has also been the business mentor for our Virtual Enterprise Business Simulation program. They have been very approachable and ready to assist our students at any time. The flexible nature of their books also means that they can be adjusted to suit learners needs within tight deadlines. I personally recommend both Watsonia Publishing's courseware and their friendly and efficient staff."
Catherine Bragagnolo - Virtual Enterprise Coordinator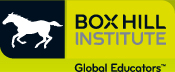 Continuing Education Bendigo
"I have been dealing with Watsonia Publishing for almost two years to order training manuals for our busy RTO. I have always found the staff to be friendly, professional and efficient and when we have had to request an emergency delivery this has always been processed cheerfully and in a timely manner. All communications with the company are answered promptly and concisely and tailoring manuals for our specific courses is always completed without delay with a minimum of fuss. I would like to commend Watsonia Publishing on their first class customer service and would not hesitate to recommend them to other organizations."
Laurene Thompson - Administration Co-ordinator

Harvest Consulting
"I have been using Watsonia Publishing's training manuals for training in all levels of Office products for over 15 years. The manuals are presented as a single topic per page; provide guided exercises with plenty of screen shots that are easy to follow and the Challenge Exercises at the end of each chapter are a great revision. The staff at Watsonia Publishing always ensure orders are received in the right place at the right time. As a Trainer, I've never been so well supported. It's no surprise at all that Watsonia Publishing's manuals are the ONLY training manuals I use and recommend to all my clients."
Peter Harvest