Medical Typist's Guidebook (6th Edition)
| | |
| --- | --- |
| | LGTC900 |
| | 978-0-9924372-6-8 |
This course concentrates on practising typing medical reports with a variety of medical terminology and accents included.
The material in this course is based on competencies from the Business Services Training Package. These are part of a program that can lead to a national qualification Certificate III in Business and Certificate III in Business (Medical Administration).
It includes:
BSBADM303 Produce Texts from Audio Transcription
BSBWOR301 Organise Personal Work Priorities and Development
BSBWRT301 Write Simple Documents
BSBITU303 Design & Produce Text Documents & BSBITU306 Design & Produce Business Documents
BSBITU307 Develop Keyboarding Speed and Accuracy
It is strongly recommended that a medical terminology course be taken prior to this course. Computer access is essential.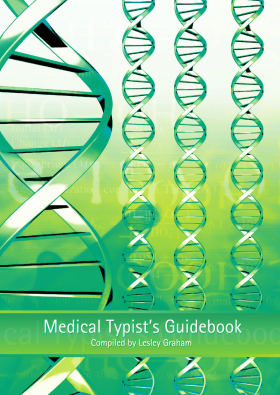 $57.75
Purchase: Add to Cart