Microsoft Teams
| | |
| --- | --- |
| | INF1726 |
| | 978-1-925526-11-0 |
| | B&W printed |
The skills and knowledge acquired in Microsoft Teams are sufficient to be able to use and operate the software effectively.
At the completion of this course you should be able to:
understand what Microsoft Teams is
create teams and navigate the team homepage
understand how to start and engage in chat
work with teams
manage teams
schedule and participate in meetings and calls
understand how to use the Microsoft Teams mobile app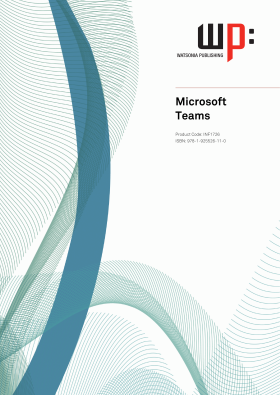 Click here for a sample
$20.50
Purchase: Add to Cart

View outline
View a detailed outline of the course material. You may need to install Adobe Acrobat Reader to open this file.
Download student files
This manual has no student files.