Microsoft Edge licence
| | |
| --- | --- |
| | INF1450-L |
| | Electronic licence |
The Microsoft Edge licence entitles you to reproduce INF1450 Microsoft Edge as many times as you like, so it's the ideal solution for those who do a lot of training in the same product. There are no quantity or time restrictions on this licence. The only restriction is that the reproduced courseware cannot be sold outside of a recognised training program.
When you purchase this licence from us, you'll get:
The manual in PDF format for printing
The manual in Microsoft Word format for modifying
The manual's chapters in Microsoft Word format
The associated exercise files
Pre and post-course surveys
Test questions and answers
Quick reference and handy tip handouts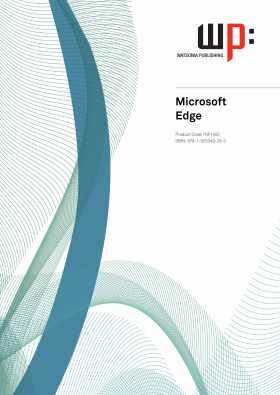 $790.00
Purchase: Add to Cart

View outline
View a detailed outline of the course material. You may need to install Adobe Acrobat Reader to open this file.
Download student files
This manual has no student files.