Watsonia Learning
Last month we gave you a sneak peak of our new Watsonia Learning platform and we've spent this month polishing it up in preparation for a beta release. It still has a lot of work to be done on it, but we'd love to get your feedback to help us build it into something that will enable you to deliver sophisticated online training.
If you're a Quality Partner or have purchased a Microsoft Office 2013 or Adobe Creative Cloud licence you can head over to watsonialearning.com and log in with your email and password. All of your licenced content will be available and you will be able to invite up to five users for testing.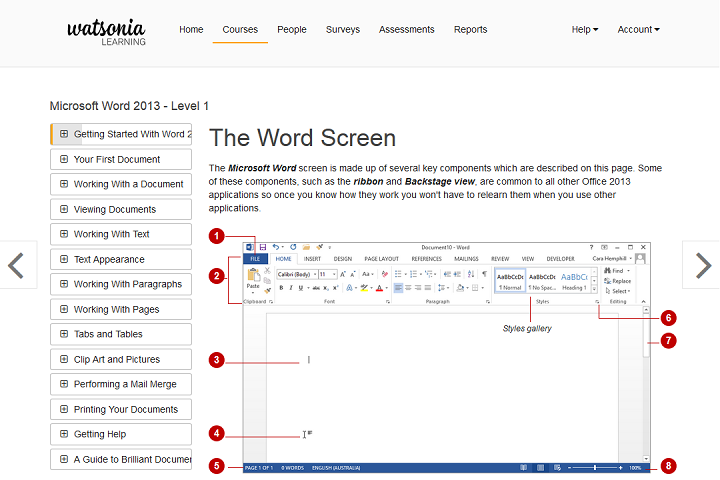 A comprehensive online learning platform
Watsonia Learning is a Learning Management System (LMS) that enables you to deliver Watsonia Publishing courses and assessments online to anyone with an Internet browser. It's ideal for businesses whose staff will be much more efficient with training in the latest Microsoft Office features, as a quick reference for students or staff who need to look up how to make a PivotTable, or for training organisations who wish to deliver their training and assessment online.
We plan to open it up to further testing next month so if you don't have a licence and are still interested in delivering training online, please check back then.
Is online training for me?
If you're unsure whether online training is for you, check out our Online Training - Opportunities and Challenges article.
Let us know what you think!
You can reach us at info@watsoniapublishing.com.