A New Look and Enhanced Customisation
We've given our website a new coat of paint and a few splashes of colour. Bigger text, categorised manuals and an enhanced mobile experience should make it easier and much more fun to get around.
Everything should be in much the same place as it used to be, but if you are having trouble finding anything don't hesitate to send us an email at info@watsoniapublishing.com.
Enhanced customisation
In a hotly requested update, EngineRoom can now be used to drill down to topic level when building your custom manuals.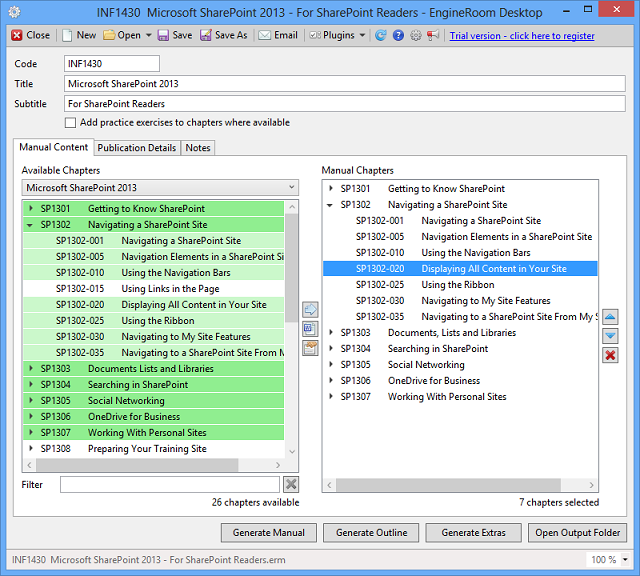 To begin using this functionality, topic source files must be downloaded from MyWP and placed in your EngineRoom content folder:
You can build a manual topic by topic, or add a chapter and remove the topics your students don't need, or merge the topics from two chapters into one. If you've already customised your chapters, EngineRoom will still work with them. You can even mix and match your customised chapters with the newly available topic source files.
New generation options
When you build a manual from topics you can now generate the following documents:
A quick reference document consisting of the content from the "For your reference" boxes
A handy tips document consisting of the content from the "Handy to know" boxes
Student and teacher questionnaires
Let us know what you think!
You can reach us at info@watsoniapublishing.com.