Product List Updates
We've tweaked our product list to be easier to read, with manuals broken up into sections according to whether they are a one-day, two-day or other course: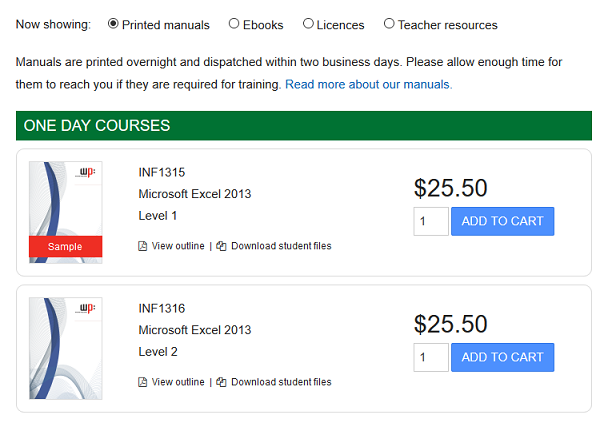 At the bottom of the product list for a subject (e.g. Microsoft Excel 2013 or Adobe Dreamweaver CC) there is now a downloadable content mapping spreadsheet containing all of the content written by Watsonia Publishing for that subject with the manuals that it has been included in: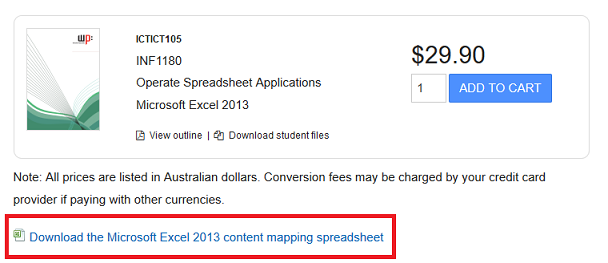 Other News
BSB Teacher Resource assignments
Teacher Resources for BSB units with integrated assignments now include the integrated assignment as a Word document that you can edit and deliver to your students. If you've already purchased a Teacher Resource for one of these units, you can re-download it to access the new files.
Let us know what you think!
You can reach us at info@watsoniapublishing.com.