Ordering Improvements
This month we've made a few small improvements to the website ordering process to hopefully make your life easier.
Favourite manuals
If you order the same manuals over and over, you can now save them as favourites to have them all available in the same place. Just open the details of a manual and press the Add to favourites link beneath the manual cover: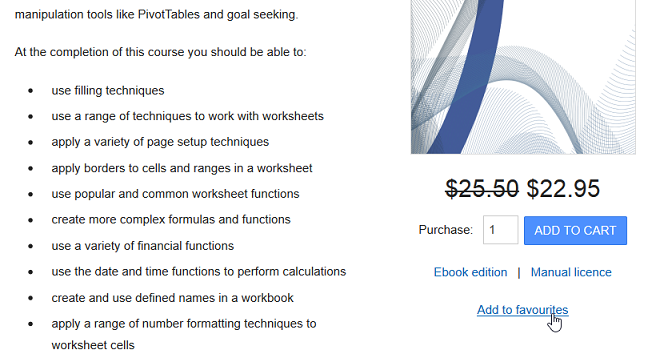 When you've done that there will be a Favourite Manuals section in the course catalogue on the left of the screen containing all of your most-ordered manuals: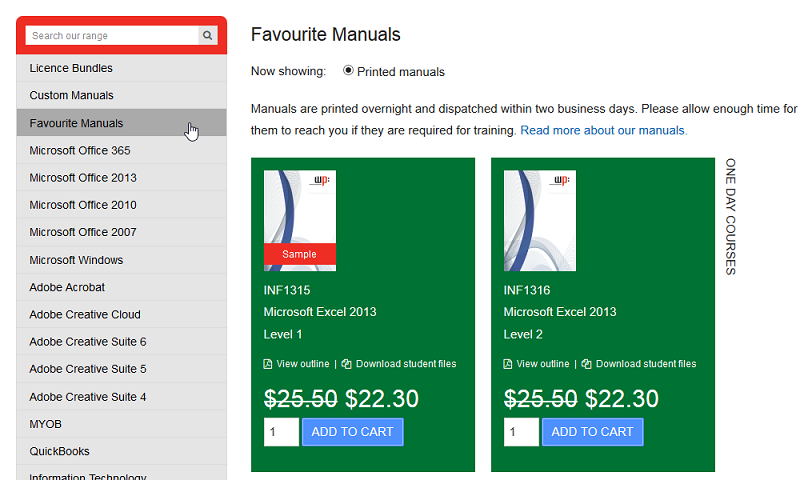 Reordering manuals
You can now press the Re-order these items link in the details of any order in MyWP to add the ordered manuals to your cart again, saving you time when you have to order the same set of manuals more than once: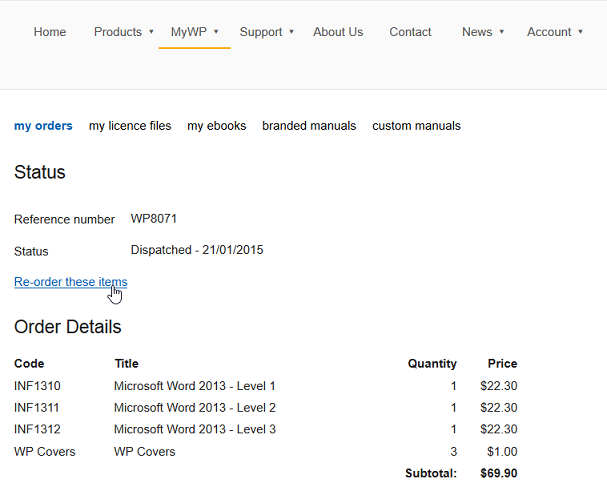 Add and manage users
You can now invite your colleagues to use the Watsonia Publishing website to make orders, download files and brand manuals. This functionality is available from the Users option under the Account section at the top-right of the screen: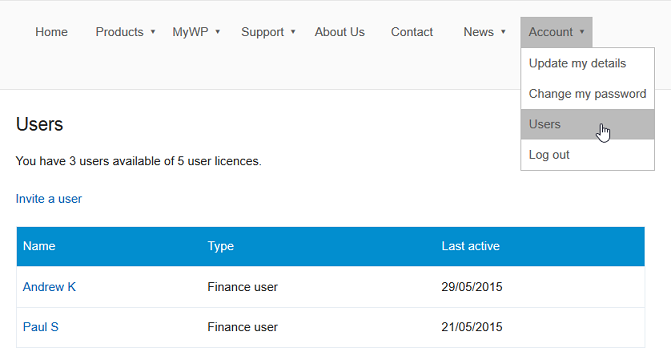 When you invite a user to the Watsonia Publishing website they will receive an emailed invitation which they must open and confirm.
Note that the users you invite must be entitled to access the Watsonia Publishing website and that there is a limit of five active users.
Let us know what you think!
You can reach us at info@watsoniapublishing.com.