New Website
Welcome to the new Watsonia Publishing website!
Although it may look similar, we've built this website from the ground up to allow us to offer new and exciting functionality throughout 2014 and beyond. We'll be sending out newsletters monthly to let you know about what's been added so if you aren't already on our mailing list now's a great time to sign up:
Manual samples
The first new feature is that sample PDFs containing the first ten pages are available for all of our Level 1 Office 2013 manuals. To download these, go to the manual details page and click on the manual cover: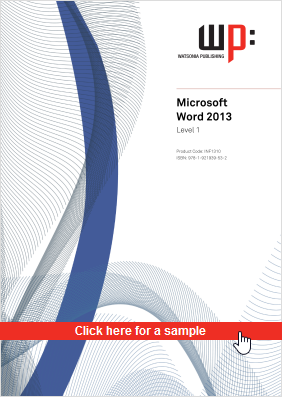 Note: These files are full quality and quite large so if your browser is having trouble showing them you might want to right-click on the cover and download them to view in another program.
Logging in
If you already have a user account and have ordered within the last year, head to the login page and click the 'Reset password' link to set up a new password. Once you're logged in you'll notice a few new features.
MyWP
The MyWP section is where you can view your order history and download the files you have purchased as part of a license or Quality Partner membership. This is also where we'll be adding a lot of enhancements over the next few months, so keep your eye on it!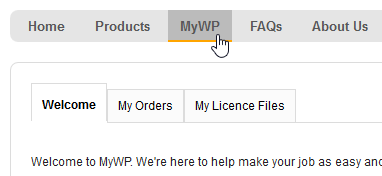 Custom manuals
If you have custom manuals they will appear in the Custom Manuals section of the navigation list so that you can order them and download their associated student files online.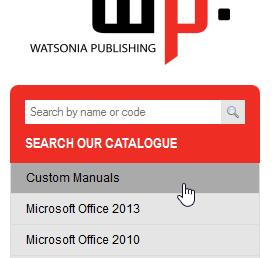 Let us know what you think!
You can reach us at info@watsoniapublishing.com.
As with any new website there may be a glitch or two, so please let us know if you come across any and we'll get things sorted out for you right away.