HTML Topic Files
If you have purchased a licence bundle you can now download topic files for our newest subjects in HTML format, ready to be styled however you like and placed on your intranet.
HTML topic files
In MyWP there is a new set of files that can be downloaded under the Courseware Extras heading: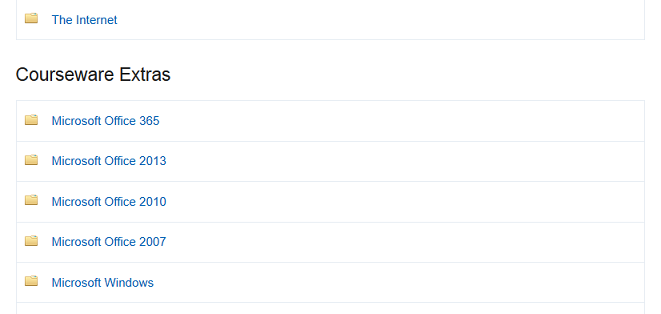 When you drill down into Courseware Extras, the topmost set of files are the topics in HTML format: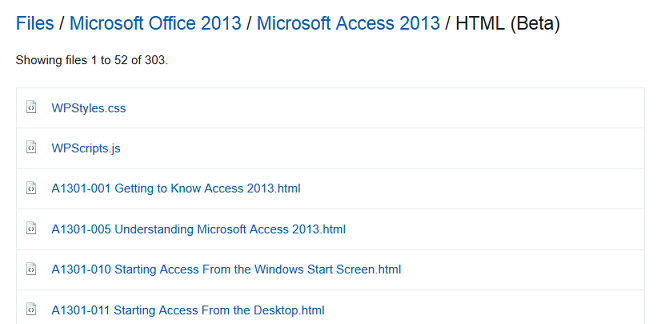 These files contain clean, simple, responsive HTML5 so they should work in any modern browser at any screen size. All colours and most layout are set in the provided WPStyles.css and WPScripts.js files which you (or your Web guru) can easily override with your preferred styling: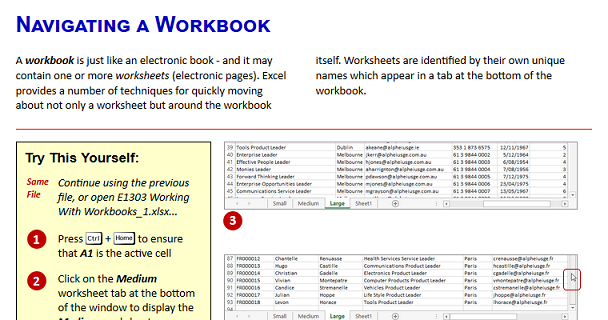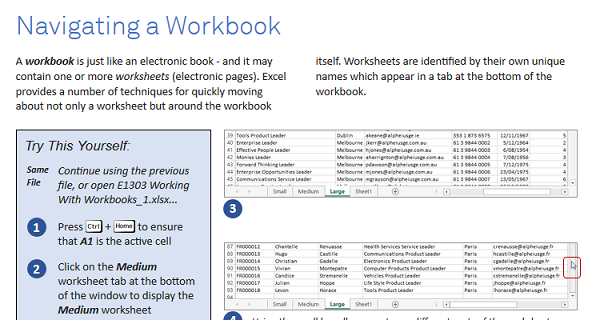 These files have been automatically converted from their Word versions, and while we've checked a lot of them, there's likely to be conversion errors here and there. If you see anything that looks odd, let us know and we'll fix it up for you.
HTML topic files are available for our Office 2013, Adobe CS6/CC and Windows 8 content.
Other extra files
While we were at it we decided to remix our existing content into several new formats. There's no new content in here, but hopefully you'll find these new formats useful:
Topic Sheet PDFs - the topic sheets in PDF format
Chapter Files - each chapter from the subject in Word format
Challenge Exercises - the challenge exercises for each chapter in the subject
Quick Reference - the quick reference and handy tip handouts for each chapter
Tests - the test questions and answers for each chapter
Let us know what you think!
You can reach us at info@watsoniapublishing.com.