Ebooks Now Available
All of our Windows 8, Office 2013 and Adobe CS6 manuals are now available in a convenient PDF ebook format which will work on almost anything, including Windows computers, Mac computers, iPads and Android tablets.
Ebooks for personal use
Ebooks can be selected when viewing any of the above groups of manuals: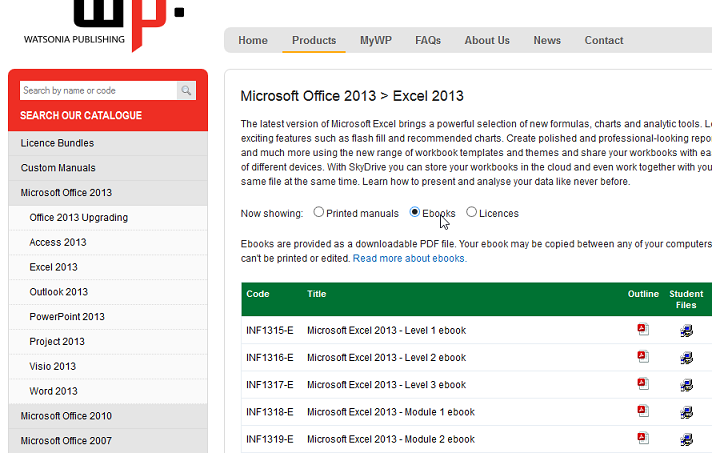 When you order an ebook it will be personalised with your name on the footer and you will then be sent a download link.
Ebooks for corporate use
If you wish to buy multiple ebooks for training purposes, contact us and we'll set you up with an account.
When you order an ebook you will be asked to enter the names of the students who will be using it and you will then be sent the download links for the students.
Any ebooks that you order for your students will have your customisation options, including covers, headers and footers if set up.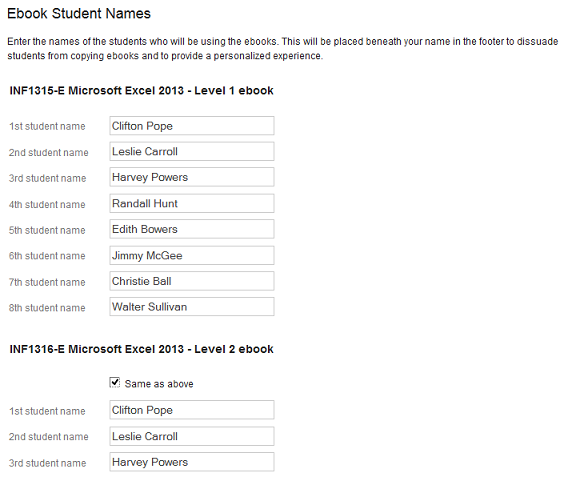 Let us know what you think!
You can reach us at info@watsoniapublishing.com.