Customisation
EngineRoom™ is here, with online and offline options for building custom manuals to deliver exactly the training your customers need.
EngineRoom Online
Registered customers can build their own customised manuals from My Custom Manuals in the MyWP section: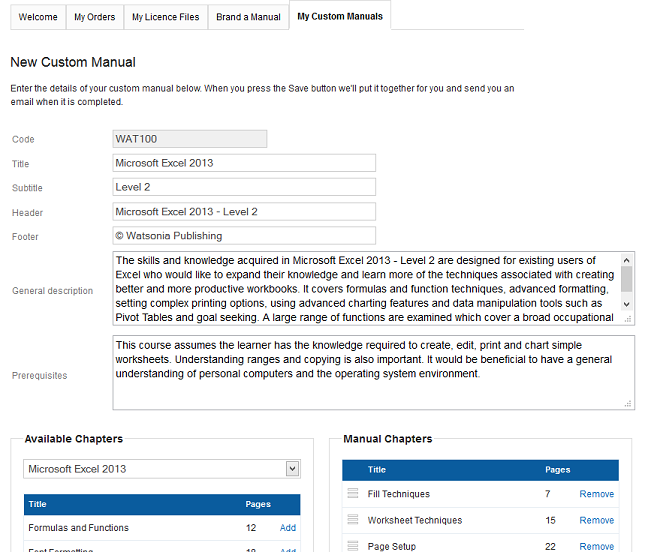 ~/Views/News/Customisation.cshtml
Just give your manual a title, fill in some details and select the chapters that you would like it to contain and we'll put it together for you behind the scenes and have it ready to order in less than a day.
This feature is available to customers who regularly order more than 10 custom manuals at a time. If this sounds like you, give us a call to activate your account.
Note that there is a limit of twenty custom manual titles per customer per year and a small setup fee will be applied if the first order of a custom manual is for fewer than ten manuals.
EngineRoom Desktop
All customers who own a subject or suite licence bundle automatically have access to EngineRoom Desktop for unlimited, in-depth customisation.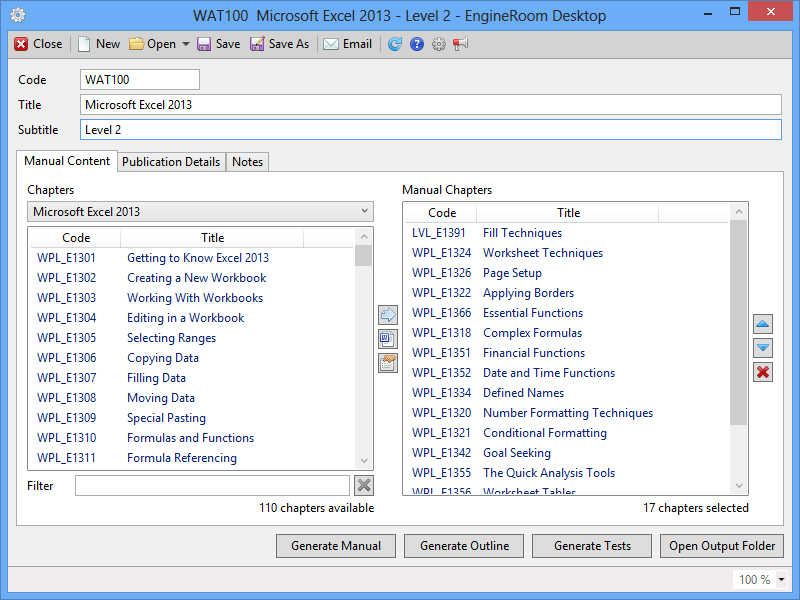 With EngineRoom Desktop you can do everything you can do online, plus:
Edit test questions and chapter outcomes
Edit the Word documents that make up the manual chapters
Create your own chapters for inclusion in a manual
Let us know what you think!
You can reach us at info@watsoniapublishing.com.